Home »
VIP Airport Lounge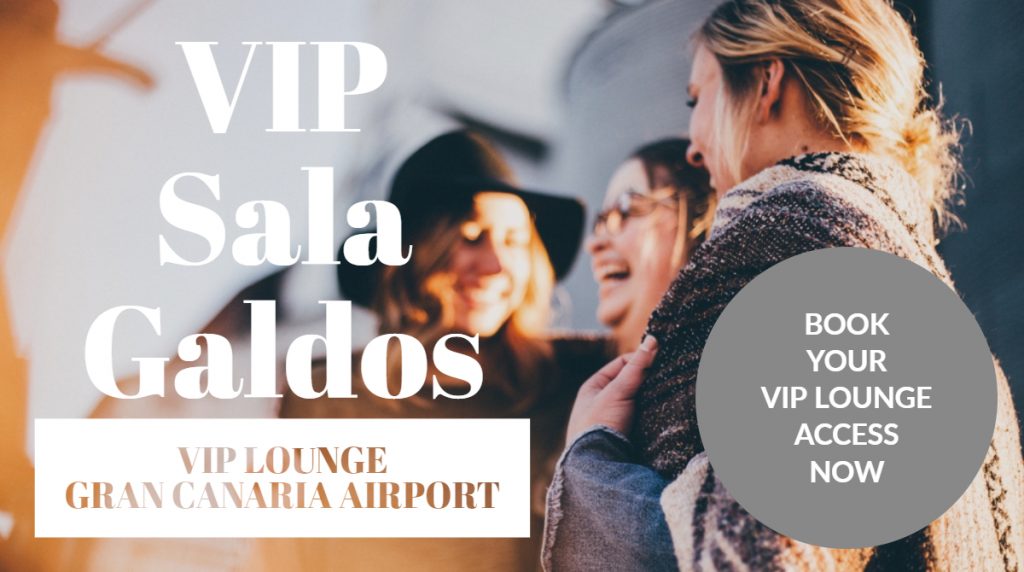 Why not escape from the crowds and relax in the peaceful, comfortable space at Sala Galdos, the only VIP airport lounge at Gran Canaria airport. This is situated in the main terminal building inside the security zone between the B and C Gates. Gran Canaria Airport lounge provides snacks, hot and cold beverages and a quiet place to relax before your flight. Passengers are allowed to stay inside the lounge for up to four hours prior to your scheduled boarding time.
Making a reservation is easy! Just click on the image above. This is usually cheaper than walking in and paying on the day. You can walk in depending on availability, with an entry fee of €30 per person. You must show your boarding pass at the reception desk to qualify for entry into the lounge. The main feature of the Las Palmas lounge is that passengers can choose to sit on the open terrace when the weather is pleasant. This has good views of the different airplanes landing.
Airport lounge entrance fees
| | |
| --- | --- |
| Adults + children over 10 years | £26/€30 |
| Children 6 – 12 years | £26/€30 |
| Children 0 – 5 years | Free |
Lounge Amenities
The area of the VIP lounge is approximately 1050 sq metres. It has a dining area with good seating areas. There are also buffet tables, two fridges, self-service coffee, and tea machines. You can avail yourself of a variety of foods, including salads, fruits, fresh sandwiches, and baked goods like pastries and doughnuts. This certainly helps to offset the admission fee while enjoying a little extra comfort when waiting for your flight to depart.
It also has a business area with Wi-Fi, online PCs, desks with printers, armchairs, and sofas; flat-screen TVs; daily newspapers; LCD monitors with updated flight info, and toilets. There is also an outside terrace of approximately 150-sq meters with views of the runway. The terrace also has comfortable seating with tables and chairs.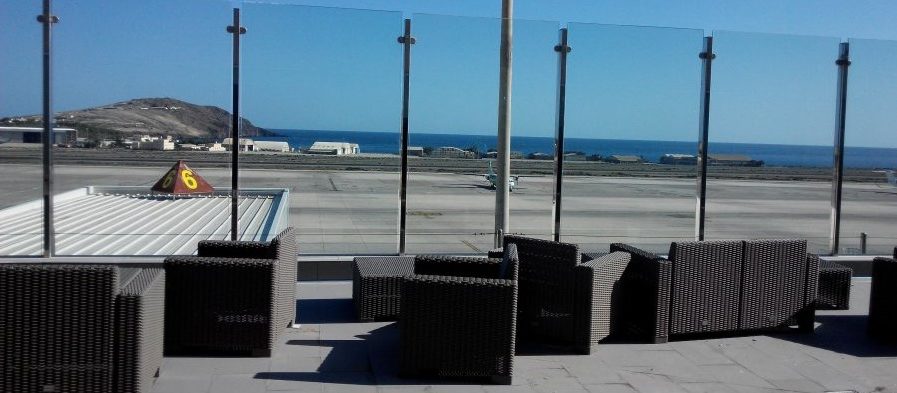 The view from the Gran Canaria airport lounge is spectacular. It shows the runway next to the sea view.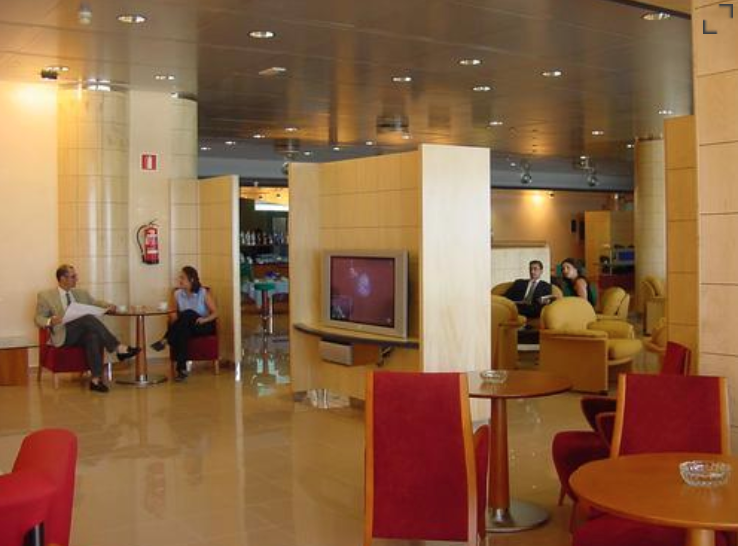 Please note: This page contains affiliate links. If you choose to make a purchase after clicking gran-canaria-airport.com may receive a commission at no extra cost to you.