Home »
Taking your Bike via Gran Canaria Airport
With the perfect Winter climate, no wonder many cycling enthusiasts take a Winter break to Gran Canaria. With hundreds of miles of smooth roads and steep hill climbs, not to mention the "Valley of the Tears" (VOTT) it is an ideal place to train and keep fit. Therefore taking your bike or bicycle is essential.
Taking your bike to Gran Canaria
Firstly, check out how much your usual airline company charges to take a bike or other sports equipment. Then make a comparison with other companies that fly to Gran Canaria Airport. You will notice that each airline's price for bringing a bicycle varies greatly. It is certainly worth shopping around as this could save you quite some money.
Packing your Bicycle
Bags
All airlines insist that a bicycle be packed securely for transit. Bags specifically for bikes are available from various retailers. They vary in price and design. However, you must detach your pedals and turn the handlebars inwards to make them compact. In fact, it is best to remove the front wheel and certainly make sure the gears are well protected. It is advised that you deflate the bike tyres so the changing air pressure does not cause damage to the tyres in transit.
Whichever bag you choose, it is recommended that you protect all of the frame with sponge padding. This is cheap and can be bought at any DIY store.
Packaging your bike properly takes some time, but is well worth it.
Bike Box
To really protect your precious bicycle you can transport it using a bike box. Therefore it is best to place the frame in the box upside down. One wheel to the front of the bike and the other to the back. Make sure you pad the box where there is room and seal the box with tape. You can always fill in the spaces in the box with bubble wrap or foam pipe lagging around the frame will prevent scratches. Remember the more things you add to protect the bike the more weight is added, so make sure you keep an eye on the weight of the box.
At Gran Canaria Aiport
You will find bicycle boxes are often conveyed on the same baggage carousel as your checked-in luggage.
Therefore when you have collected your bicycle, be sure to re-assemble it before heading through customs control. Why? Well if your bike is damaged in any way, you can report this to airport staff and they will advise you on completing a claim/incident form before heading for customs.
Essential Tip: Make sure you write your destination address and contact information on the box.
Delays/Lost Bicycle
If your bike or luggage is put in the hold of the aircraft, and the aircraft is delayed, in general, airlines are very accommodating in ensuring these items are delivered to you as soon as possible. This is usually within 24/48 hours. Our advice would be to allow extra time in case of a delay if this is possible.
If you can't find your bike on the carousel, check with your airline or lost luggage, which is in the baggage reclaim zone by the carousels.
However, during very busy times of the year, the worst happens! Prepare yourself for the prospect of your bike not arriving. This may mean familiarising yourself with an appropriate rental shop before you leave. To get the cost of a rental bike back, choose a travel insurance provider with this included.
Departing from Gran Canaria Airport
When you are departing Gran Canaria airport, go to your airline check-in desk. There you can check in your bike and they will give you luggage labels for your bike it will be checked in there or you will be directed to the oversized luggage bay nearby.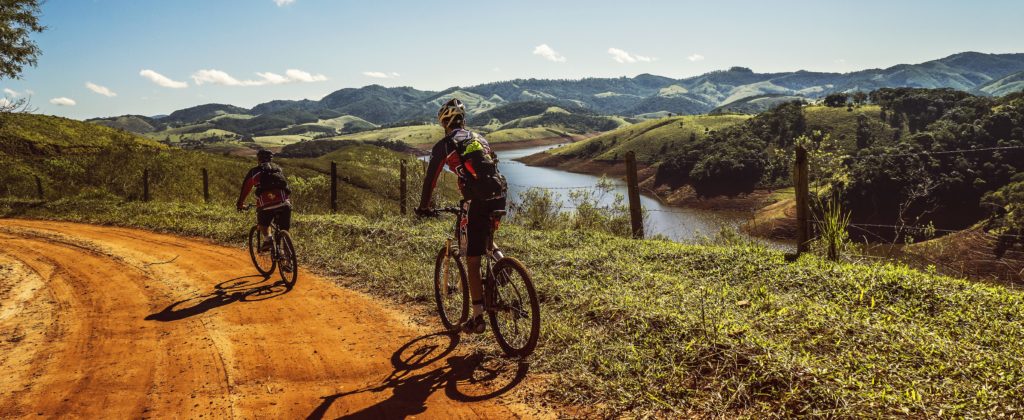 Below are the Bicycle carriage requirements and fees for three popular airlines operating at Gran Canaria airport:
EasyJet
When booking your flights with EasyJet select the 'Sports equipment' option. If you don't do it initially you can add it later, up to two hours before the scheduled time of departure.
You can do this at the airport, up to one hour prior to departure, but at a higher fee.
Specific criteria
Use of a bike box or bag is obligatory
Maximum of 20kg or 32kg depending on Small or Large sports equipment allocation purchased
Only one box/bag is permitted for one bicycle. No other items can be inside box such as clothing
The handlebars and pedals must be flush with the frame or removed
Hydraulic suspensions or brake systems on a bicycle is OK
Fees
Small sports equipment allocation 20kg booked online is £30¬40 or £40/50 paid at airport
Large sports equipment allocation 32kg booked online is £35/45 or £45/60 paid at airport
Ryanair
As with most airlines, you can book your bike initially or later. Online select to add sports equipment and then select a bike. You will be charged more for adding it at the airport or a call centre.
Specific criteria
Bikes must be inside in a protective bike bag or protective box
Bicycles maximum weight limit is 30kg
No electric bikes with batteries
Fees
Purchased initial flight booking €60/£60
Purchased at a call Centre or at the airport, €70/£70
Norwegian Airlines
Bookings for sports luggage can be made online initially or up to 24 hours before departure. Maximum weight is 25kg.
Specific criteria
Bikes must be packed with handlebars folded parallel to frame, pedals turned in. No clothes to be packed in the box.
Fees
All flights (excl. international long haul)
£35-£45 when booked online or £45-£70 at the airport
International Long Haul.
£60 online and £70 at the airport
There are many other airlines that fly in and out of Las Palmas Gran Canaria airport and all provide direction when travelling with your bike or bicycle.