Home »
Family Facilities at Gran Canaria Airport
Travel with children through an airport can prove challenging. Thanks to the family amenities at LPA airport, keeping your small ones entertained, nourished, and watered is much easier. What better way to tire them out before you board the plane, than to use one of the play areas. Families with children will find waiting periods to be more fun thanks to amenities at Gran Canaria airport with dedicated children's zone
Children's Zone location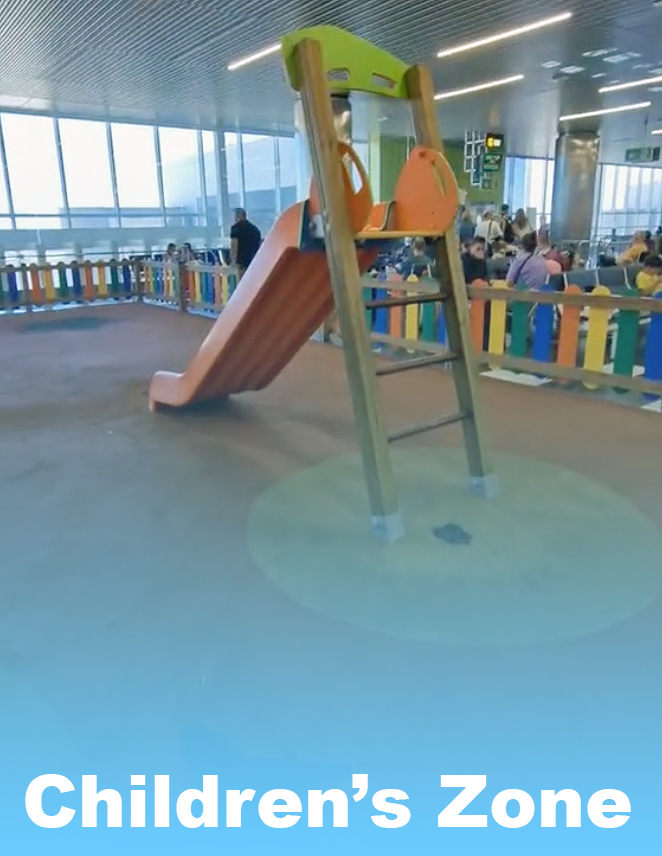 The play area is located near boarding Gates A and C, on Floor 1, Here are play areas for kids and family lounges. There is plenty of space and things to climb and amuse children for many an hour. Children need to be accompanied by an adult at all times and they are unattended by airport staff. The play areas are open 24 hours a day.
Babies
There is also a breast feeding booth at Gran Canaria airport next to the soft play area. The airport is very family orientated in its approach and offers these excellent facilities for young families.
Additionally, there are tables and chairs, a space where parents may prepare food for their children, and family restrooms with baby changing facilities. Also many of the cafes and restaurants will warm up your infant's milk at no charge using hot water instead of a microwave.
Shops for Kids
Little tourists can indulge in the numerous delights of Tutti Frutti, a store that sells sweets, nuts, and snacks tailored just for youthful tastes, at Children's World on Floor 1. Tutti Frutti is open every day from 6 am to 10 pm.
The Tutti Toy Store, where child passengers to Gran Canaria Airport can find all the newest branded characters and toys they have seen in movies and on TV, is also situated on Floor 1 in the Passenger-only zone. The toy store is open daily from 6 am to 10 night. All this helps when you need to travel with children.