How Much Duty Free Allowance?
How much duty free goods can I take home from Gran Canaria? The many shops at Gran Canaria airport include duty free outlets. Duty free literally means 'goods that are exempt from payment of duty'. As Gran Canaria is outside the E.U these products are exempt from tax duty. They are available to international passengers travelling outside of the EU.
Upon returning you are allowed to bring home a certain amount of certain goods without having to pay duty tax. However, they must be for you or are a gift for someone else. Remember you are not allowed to sell anything that you have bought duty free.
Locations
On the ground floor of the public area, you will find a supermarket. Also, there are a couple of Canariensis duty free outlets.
On the first floor of departures in the public area you will find a chemist. After going through security you will find the main outlets specialising in most duty-free products from jewellery, alcohol, tobacco to some well known fashion outlets.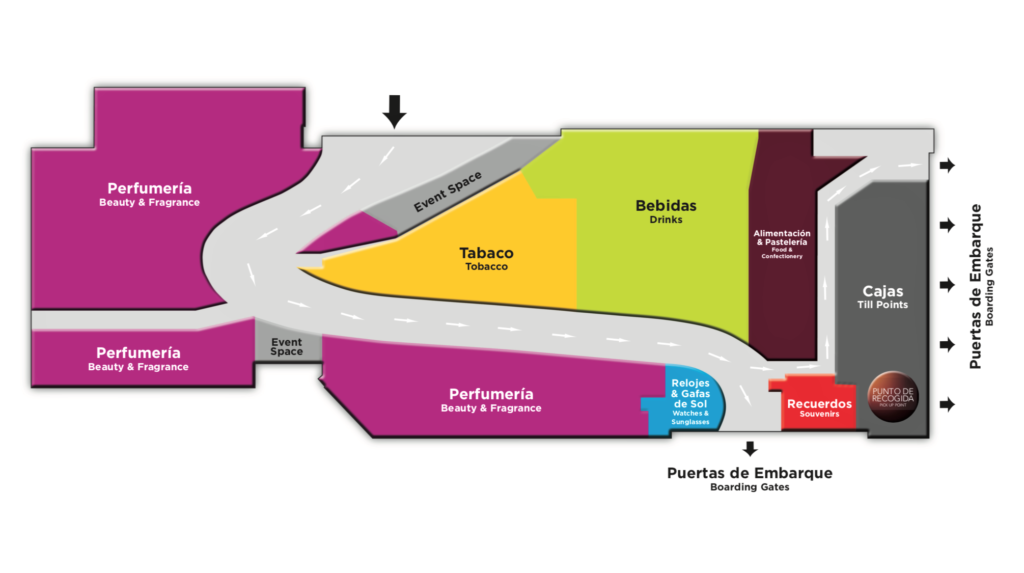 What can I bring back from Gran Canaria and other Canary Islands as these are outside the E.U?
There is no tax to pay on certain goods that you bring back from outside of the EU. However, you cannot combine allowances with family or friends to bring in more than your individual allowance.
Generally, airlines allow you to take on board in addition to your hand luggage, one bag of Duty Free goods that you have purchased at the Duty Free shop in the airport.
Alcohol: You can bring in 16 litres of beer and 4 litres of wine (not sparkling). You can also bring in either:
2 litres of fortified wine, sparkling wine and alcoholic drinks up to 22% alcohol or 1 litre of spirits and other liquors over 22% alcohol.
It is possible to split this last allowance – for example, you could bring back half a litre of spirits and 1 litre of fortified wine (each item half of your allowance).
Tobacco: You can bring in 200 cigarettes or 100 cigarillos or 50 cigars or 250g loose tobacco.
Again it is possible to split this allowance. For example, you could bring in 100 cigarettes and 25 cigars (both half of your allowance).
Allowances for other goods: You are entitled to bring back other goods worth up to £390. Included are perfume and souvenirs. However, if you buy a single item worth more than this then you will pay duty on its full value.
When should you declare?
You only need to declare goods to customs if you have gone over your allowance. Also if you intend to sell any of the goods or if you have any restricted items.
If you have gone over your allowance, expect to pay Customs Duty at a rate of 2.5% for items worth up to £630. If the goods are worth more than £630 you may have to pay more. Import VAT may also be added on.
Tip: Just because you're buying something duty free doesn't mean it's automatically cheaper than the high street. Airport shops usually dramatically mark up the cost of items such as perfume or aftershave.
Our advice is to check out the high street price of the item you're interested in before you travel.
Has the UK leaving the EU affected my duty free allowance?
After Brexit, duty-free shopping is likely to be reintroduced. However, UK travellers will have to adhere to the rules that currently apply to all non-EU countries. So then the usual restrictions on the amount you can bring back will apply. These could be similar to rules currently in place for passengers leaving Gran Canaria.