Compare low cost door-to-door prices for airport transfers from Gran Canaria Airport with Solhop – the highest rated private transfer supplier in Spain.
Book a transfer from Gran Canaria Airport if you want the peace of mind of being greeted in the arrivals hall by your personal driver and taken directly to your destination. Pay on Arrival! This is the advantage of booking an airport transfer before you travel!
If you have booked a private airport transfer beforehand your driver will be waiting for you and know exactly where you are going. When you come through to the arrivals hall your driver will be holding a nameplate bearing your name and they will assist you to your waiting airport transfer taxi.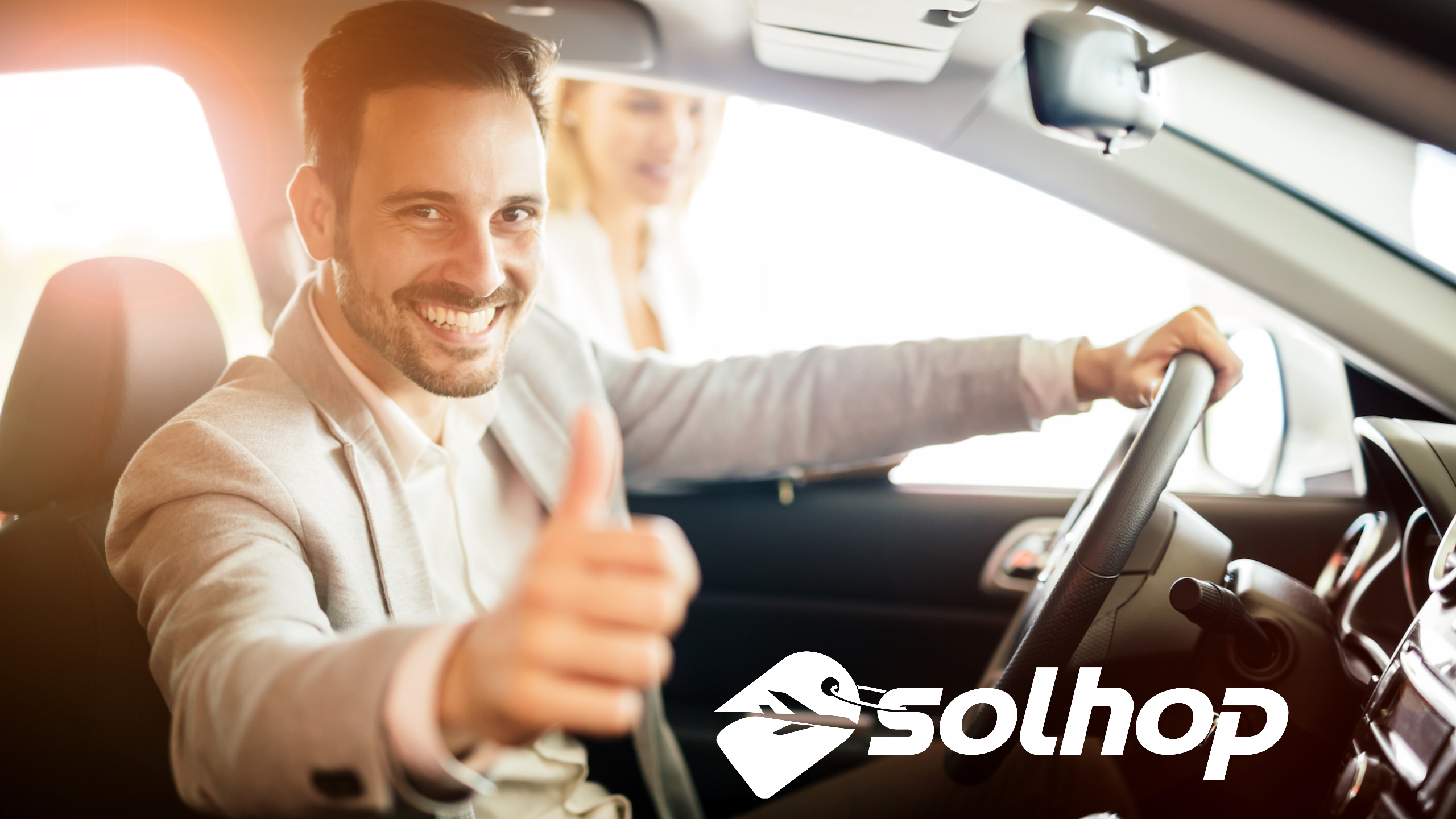 Benefits of Booking an Airport Transfer
Speed. There is no waiting in a queue to collect your airport transfers or waiting for the bus or taxi. You will go straight to your destination. During busy periods at the airport, you may have to wait a long time in the taxi rank queue which can be frustrating when you just want to get to your holiday destination.
Door to door service. Your driver will collect you from the airport direct to your destination, or your return address directly back to the airport. You then pay the driver on arrival.
Personal. The vehicle which you book is purely for you and your party and will not be shared with any other passengers. It is not a shared shuttle service.
Peace of mind. Even if your flight is delayed your driver will monitor your flight and will be aware of any anticipated delays and will wait until you arrive. Pre-booking your return journey to the airport gives you peace of mind knowing all you have to do is walk out of your accommodation straight to your waiting driver and go directly to the Gran Canaria airport. This is especially reassuring if you have an early morning flight.
Safety. As a single traveller or female traveller, you don't have the worry of taking public transport in the evening, not knowing where you are going or taking a taxi outside the airport, a little unsure that your driver knows where your destination is or the fee is correct.
Fixed Price. When you pre-book your airport transfer you will see exactly how much your transfer will cost and there are no hidden extras. The price will be fixed when you make your booking unless you make any alterations to the original booking.
Cost. Booking your private taxi beforehand will also cost less than taking a taxi from the airport taxi rank outside arrivals. If you live on the Island it can also work out cheaper booking a private transfer than leaving your car at the airport car park whilst you are away.
Child Safety Seats. Unlike taking a taxi from the taxi rank, if you have pre-booked your transfer you can also pre-book a safety seat or booster seat for your child. You have the reassurance and guarantee that there will be a safety seat/booster seat for your child and they will be safe in the vehicle in which you travel.
Disabled Access. If you have special needs or assistance these can be catered for when making your booking in advance.
TIP: If you are travelling with young children we would always recommend that you bring your own car safety seat. If you do not want to do this, it is important when making your booking that you pre-book a car safety seat or booster seat for your child. Note, you will be charged extra for this.
Guidance Notes when Booking an Airport Transfer:
Allow enough time to get to the airport and make allowances for any possible delays. Check your arrival time or your departure time.
You need to specify when making your booking how many items of luggage you will be travelling with to ensure you have the correct size of vehicle for your requirements.
Make sure when you make your booking that you state how many passengers will be travelling with you. If you need to make any alterations to your booking you will need to notify the company as soon as possible.
When making your booking make sure you fill in the correct flight numbers, dates and times. Your driver will monitor your flight from these details so it is vital you fill in the correct information when making your booking.
If you are aware of any changes to your flight after making your booking you will need to notify the company of these
Due to the location of your destination, it may not always be possible to access this by vehicle and if this is the case you will be dropped off or picked up as near as possible to your address.
If you decide that you no longer require the transfer service that you have booked, notify the company as soon as possible. The drivers work on a commission basis and if a client is a "no show", they won't get paid for waiting at the airport for you.
If you need to stop to collect keys for your accommodation please specify this when booking an airport transfer. If your stop-off is en-route to your destination you shouldn't be charged for this but you may be charged extra if your driver has to wait or make a detour.

Flight Delays
Although your driver will monitor your flight's arrival at the airport the company always appreciates it if you could inform them if you know of any delays.

If there is an extended delay by over an hour the transfer company may need to arrange for an alternative driver to collect you, so if you are aware when waiting at your departure airport of a delayed departure please notify the company.
Assistance
If you are intending to bring your wheelchair with you then you will need to specify this when making your booking to ensure the correct size vehicle is sent to collect you.
If you require assistance with getting in and out of a vehicle you will also need to notify the company of this. There are only a few vehicles that have special disability access so pre-booking is essential. More information on our disability page.
Lost Items
If you leave any items such as your mobile phone or bag in the taxi you need to inform the company as soon as possible. They will try and do their best to return this to you.
If it needs to be returned by courier, any postage fees and administration fees will have to be paid by you before it is returned. Please check your transfer vehicle before you leave to make sure you have all your belongings.
Pets
Pets can be carried onboard your transfer vehicle if they are pre-booked and they are kept in their travelling box/kennel during the transfer.
When booking an airport transfer make sure you specify you will be bringing a pet with you. Further guidance for travelling abroad with pets can be found at Pets at Gran Canaria Airport.
Note of Caution when booking an airport transfer!
Be aware. Before you go to the transfer vehicle with the driver make sure you have the correct transfer driver and check they have all your correct details.
Some unscrupulous taxi drivers will wait at the airport and pretend to be your pre-booked driver and charge you when you get to your destination or will take payment from you for a return journey to the airport and never show up for the return journey.