Home »
Cheapest Car Hire Maspalomas
There are a variety of outlets on Gran Canaria and in the South, you will find Maspalomas one of the oldest towns in this part of the island. Here you can sometimes pick up a car hire bargain at Maspalomas! Depending on availability and season prices can vary at the small outlets.
When is the cheapest time to hire a car in Maspalomas? On average during the month of May. The average price of a small economy car hire is just £7 per day.
When is the most expensive time to rent a car in Maspalomas? The most expensive month is December, especially during the festive season period.
Car Hire Companies in Maspalomas.


Keddy by Eurocar
Orlando
Avia Car
Sunnycars
Isla-Car S.L
Sixt
Europcar
Enterprise
Surprice
Cicar
Topcar
Maspalomas Car Rental Tips
Plan before you arrive. Car hire at Gran Canaria Airport will most certainly provide you with cheaper options and more choices of vehicles. Also, you then have the car rental to get you to Maspalomas from the airport and back again.
Although attractions are fairly easy to reach in Maspalomas having a car hire for your stay certainly provides you with more freedom.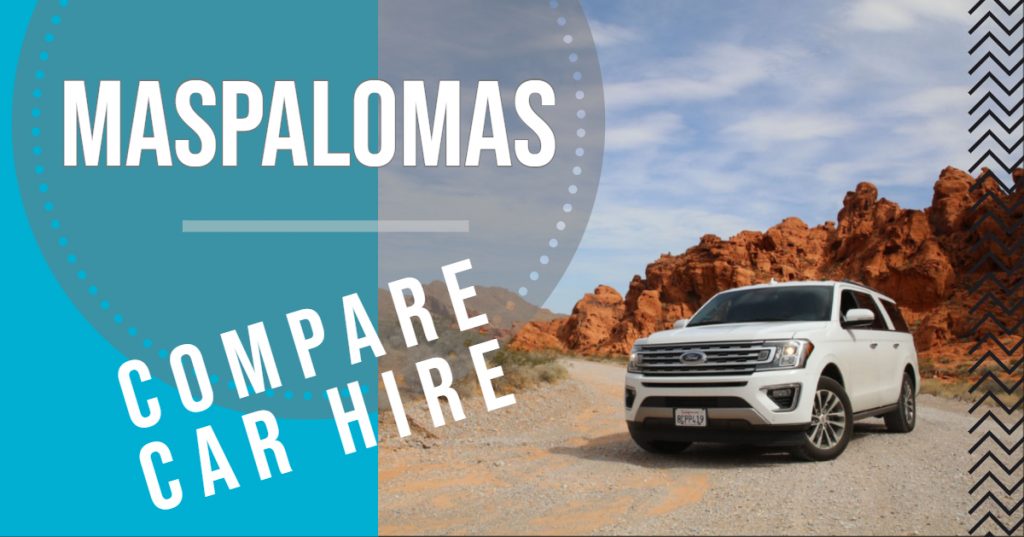 If you just want a car hire for a day or two then using the Maspalomas agents can be a good option. However, in Summer there is high demand and you may not be able to have the car on your particular day or days. Also due to the high demand, you will be paying a premium price for a couple of days of hire. Again avoid stress, plan ahead. Use our comparison search engine (at the top right of this page) to check out car hire from Gran Canaria Airport. Usually, it will cost only a little more for a week if booked in advance than for a day or two last minute.
Before visiting the rental office in Maspalomas, make sure you have all your documents. You will need your passport and driving licence, along with a credit card.
Be certain to examine thoroughly the car prior to leaving the rental outlet in Maspalomas. Look for any scratches, dents to the bodywork. Check also the windscreen for cracks, the wheels, and the chassis for scratches and other defects. Check these defects are registered on your rental agreement BEFORE you leave the office.
Finally, be sure to return the car within the specified time. Car hire in Maspalomas can be quite strict when it comes to delays in returning their vehicle. If you know you are to be delayed it is best to call the office and inform them of any delay.
To find out more general information regarding the resort of Maspalomas then visit our page.