Home »
Car Hire Gran Canaria Airport
Car hire at Gran Canaria Airport can be one of the best options to explore, enjoy and discover Gran Canaria. Below is a helpful guide to get the best low-cost offers on your car hire from Las Palmas airport.
60 seconds to the Best Car Hire Deals in Gran Canaria
Compare low-cost car hire prices of every supplier at Las Palmas Gran Canaria Airport including Sixt, Budget, Centauro, Hertz, Eurocar, Thrifty, Avis, Enterprise, Topcar and Rhodium. No worries as you get free cancellation when you book now!
We compare the current market and have access to all the major rental companies at Gran Canaria Airport. To find out the current rate complete the Search Box below with your dates and see the most competitive prices!


[do_widget id=wpb_widget-3]

---
Car Hire Gran Canaria Airport – What You Need to know about car rental and Covid-19 Health & Safety
Nearly all of the major car hire companies that operate out of Gran Canaria Airport have put in place strict guidelines to prevent the spread of Covid-19. Safety for their customers is paramount and so stringent health and safety procedures have been introduced.
It is more important than ever to plan your car hire and pre-book before you arrive at the airport. This is so that there is less contact as possible. Some operators provide a Key'n Go Pack. We recommend that you choose this option if the rental company provides it. Basically you check-in online and collect your keys at the Key'n Go machine, avoiding the queues and contact at the counter. Make a search for car hire that operate Key'n Go in the Search Box at the top of this page.
If you do prefer to speak in person and want to collect your car hire from the counter then all staff are required to wear masks and gloves. Floors have been marked out so as to adhere to social distancing guidelines. Many of the counters have Plexiglass screens along with hand sanitisers within easy access. After each customer leaves the counter is thoroughly disinfected before the next customer enters. When you collect your keys they are in a sealed disinfected envelope.
When you get to your car at the parking bay you will have the peace of mind that it has been thoroughly cleaned. Special attention is given to the passenger and drivers area. Once cleaned the car is locked and sealed with a sticker.
Returning your car is a simple and hassle free process. Just park the car in the specified car park area and drop the car keys in the Key Box located in that area.
---
Car Hire Offices Available at Gran Canaria Airport
Car Rental agency offices located In Terminal
Avis, AutoReisen, Enterprise, Eurocar, Goldcar, Hertz, Interrent, Rhodium, Sixt, Thrifty, Top Car.
Car Rental agency offices located Off Site (Free Shuttle Bus)
Dollar, Keddy by Eurocar
---
Fuel Policies at Las Palmas Gran Canaria Airport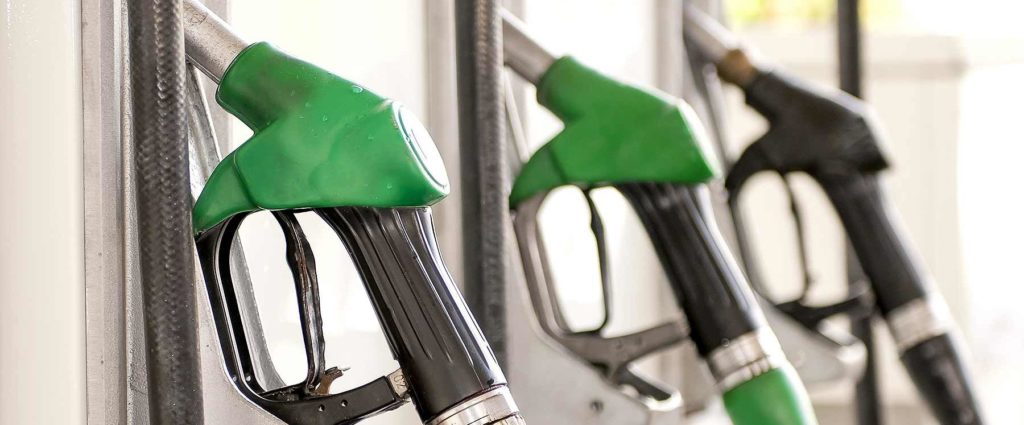 Check the car hire company's fuel policy. There are many different fuel policies out there. At the time of booking select your fuel policy.
Full to Empty
The car upon collection will have a full tank of fuel in it and you should endeavour to return it empty. The advantage of Full to Empty policy not having to worry about filling up as soon as you leave the airport.
You need to return the car with an empty tank as you will NOT get a refund for any fuel in the tank. This fuel policy may not be the best for you if you only intend to use the car occasionally.
Full to Empty (Partial Refund)
This is similar to the above policy but means that you will get a refund for any unused fuel minus an administration fee.
Full to Full
Your hire car will be supplied with a full tank of fuel. You should return it with a full tank of fuel. Again they will charge you at the rental desk a higher rate per litre than you would of paid at a local fuel station. A fuel deposit is usually taken. If you return the car full and does not need any fuel to top up, then your deposit will be refunded.
Choose your fuel policy wisely as this will in the long run save you money. What may initially seem like the cheapest option does not work out that way. Generally Full to Full works out the cheapest as this option. To fill up the tank and return the car with a full tank there a couple of petrol stations nearby that you can use:
---
Petrol stations near Las Palmas Gran Canaria Airport
Estación de servicio Cepsa
Aeropuerto De Gando, Lado Aire, 35230 Telde, Las Palmas, Spain This is the closest to the terminal building approx 400m South.
There are other petrol stations near Gran Canaria Airport
El Paso 2000 service station right near the airport just on the GC-191/Av. De Carlos V which is off of Junction 18 and again slightly south of the airport.
---
Car Hire Insurance and Break-Down Cover at Gran Canaria Airport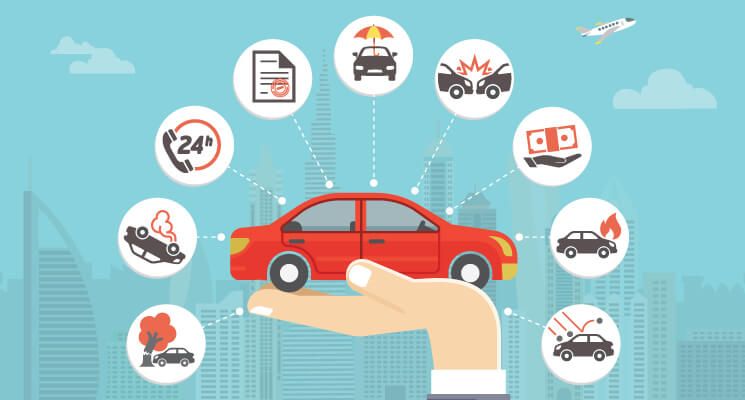 The price you see quoted for your car at Gran Canaria Airport always includes a basic insurance cover. This will cover you for damage, theft, and third-party cover. It comes with an excess which means you have to pay an initial contribution towards a claim. That is why many hire companies will ask you to consider Excess Insurance Cover. This is extra cover you can buy so the rental company does not take anything from your credit card.
Excess Insurance Cover
This insurance cover will either partly or fully cover the cost of the excess in the event of damage to the car. Break-down cover may also be included which is a bonus. If you buy it from the rental company then your credit card will not be blocked for the amount of the excess.
Alternatively if you already have extra Excess Cover with a third-party company, there is no need to buy more. However, the car hire company will still charge any cost incurred for the repair of the car to your credit card. You will then need to claim a refund from your third-party Excess insurance provider.
Note:
The comparison website on this page gives you the option to buy Damage Refund Insurance cover . This covers damage, theft, tyres, windows, wheels, key cover and personal possessions. This will be with a third-party provider and considerably cheaper than what they charge at the rental desk. So when they offer you excess protection at the desk, there is no need to buy from them as you already have the Damage Refund Insurance cover.
If you want to check out some deals for excess insurance, use the comparison search box at the top of this page.
You may want to read "Car Hire – Credit Card and Debit Cards" for further helpful information. Also, take a look at our Car Hire Insurance page for more clarification. If you are thinking of car hire from Puerto Rico or car hire from Maspalomas then read our informative pages on both these resorts.
---
Gran Canaria Airport Driver Requirements and Additional Drivers
Drivers must to be 21 years of age or more.
If under 25 years you will likely be charge a supplement.
A supplement may be charged to senior drivers.
It is a good option to add another driver to the policy so as to share the driving. Any additional drivers will need to bring their driving licence.
---
Time of Pick-up and Drop-off at Gran Canaria Airport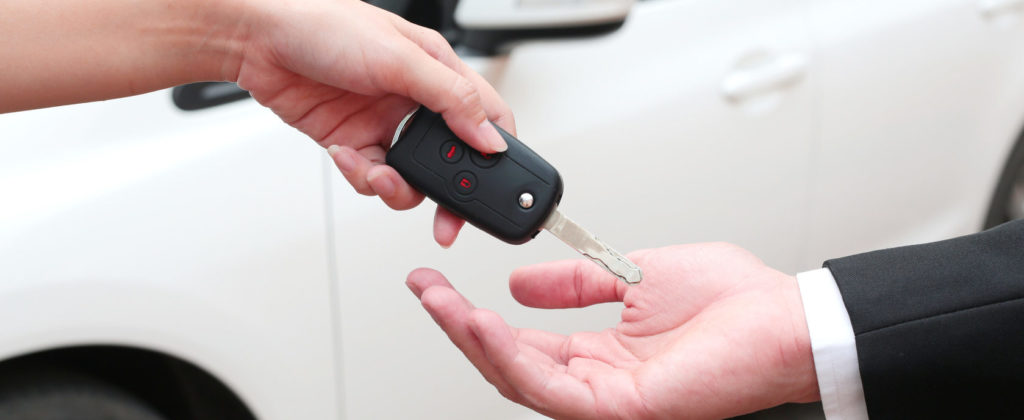 Car hire rental desks are not open 24/7 at the airport. Remember to check what time you are arriving at LPA airport.
Most car hire companies charge an out of hours fee, this is usually after 11pm and before 7am. Check what they charge if they do offer this service and check how frequent their shuttle bus is operating. However, be aware some car hire companies do not offer out of hours collection or drop-off.
TIP: Return the car an hour earlier on the day, so your rental period will not go in to another day.
---
How to cancel my car hire
Sometimes the unexpected happens and you have to cancel. Canceling the booking within 48 hours of your pick-up time will avoid a cancellation fee. Remember if you bought extra insurance with a third-party you need to cancel this also. It is worth checking the company's cancellation policy before you book your car hire.
Note:
If you made your booking online it is recommend you cancel it online. This is easier than calling them regarding the cancellation.
---
Leaving with your hire car from Gran Canaria airport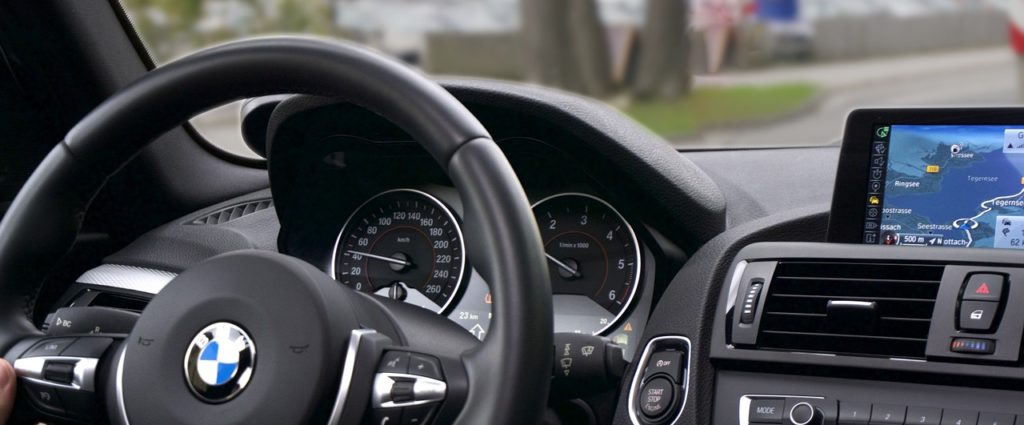 Driving in Gran Canaria – Essential Information
Once you have the car keys in your hand you just want to get on the road. However, it is beneficial to note a few extra things before you set off.
The first thing to remember is everyone drives on the right side in Gran Canaria.
Here are a few tips to consider:
Roundabouts:
Remember everything is the opposite so proceed in an anti-clockwise direction. The best advice is to drive slowly and stay in the lane.

Motorways near Gran Canaria Airport:
If the slip road leading to the motorway is too short you will have to stop. Wait until it is free of moving cars before you enter the motorway. Enter on the slow lane to the far right.
Pay attention to road signs:
The main roads are good for road signs. The inland is more challenging but a Sat Nav can often get you to your destination.
Fuel stations:
The fuel pumps are colour coded with green for unleaded petrol and black for diesel. Some Petrol/Gasoline filling stations may require pre-payment before the pump will operate. Credit cards are generally accepted for payment.
Emergencies:
On the motorways, you will find emergency telephones linked to an SOS telephone network at intervals of 2km. The emergency telephone number is 112.
---
Parking in Gran Canaria
The last thing you want is to get using your car hire is a parking fine because you did not fully understand the signs or lines on the road and what they mean. Again a little advance preparation can go a long way in making your driving and parking experience an enjoyable time. Some of the main resorts are very busy. For example parking within Maspalomas or Playa del Ingles can be difficult. If you arrive before 10am then it is possible to get a parking place near the beach or nearby.
Some of the large shopping centres in Las Palmas allow you to park for up to 3 hours free of charge. There are designated parking areas such as Sagulpa located near Las Arenas shopping centre where you can stay all day for just €2.50 for a whole day.
Here are a few things to remember:
Yellow line on the road: Single unbroken yellow lines on the side of the road mean absolutely no parking.
Yellow kerb line: Again no parking
Blue lines: Parking is allowed by paying a parking fee. This is paid at the nearest ticket machine.
White lines: Free parking allowed.
No parking signs: They will usually have the words "prohibido estacionar" or "vado permanente" – Be warned.
Disabled Parking: This is marked by a wheelchair symbol.
Parking fines in Gran Canaria
If the time is exceeded while parked this can result in a parking fine. However, you can get this waived at the nearest ticket machine within the hour of the expiry time.
If it's too late for that, the best thing you can do is to pay the fine immediately before your car hire company becomes involved – otherwise, you will be charged an additional administration fee by the hiring company.
Tip: The fine is reduced by 50% if paid within 20 days of it being issued. Details about paying the fine will be on the ticket.
---
Laws of the Road in Gran Canaria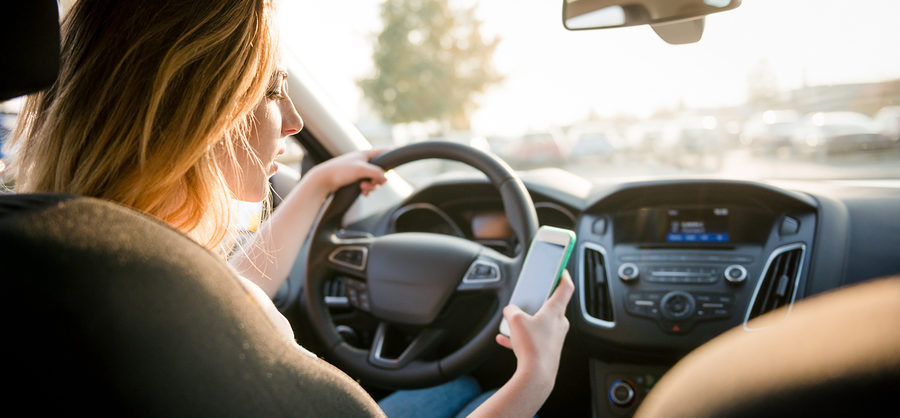 The laws for driving are very similar to U.K laws and most European traffic laws. Still it is good to remind ourselves of the local laws in Gran Canaria.
Drink Driving:
There's a zero-tolerance policy on drink driving on Gran Canaria and the police do carry out roadside checks. On Gran Canaria, the alcohol limit is 0.5g, but it is better to refrain from drinking altogether if you are driving. Do not refuse to be breathalyzed. The police may also test for drugs if they suspect a driver is under the influence.
Speed Restrictions:
The speed limit in towns and cities is 50km/h unless otherwise indicated. Some of the main roads are 80km/h – 100km/h depending on the area. On the motorways, the limit is 120km/h. Speed cameras and average speed cameras enforce these laws.
Documents Needed:
You must have a driving licence with you at all times and have your passport/ID residence card. If you fail to show your licence if pulled over, you could get an on the spot fine of €150-200! Keep your insurance and car rental documents close at all times.
Other Laws to be aware of:
You will notice on the roads that many will have a solid white line running down the centre of the road. Do not cross this line to overtake the car in front of you. Do not cross this line if you need to turn left. Wait until the line is intermittent.
In tunnels, you must use your headlights even during the daylight hours. Also, a driver must wear a fluorescent jacket to get out of the car on a motorway or busy road.
---
Returning your Car Hire to Gran Canaria Airport
Allow a little more time than anticipated when returning your car.
When returning the car, try to have it signed back in and ask the person inspecting the car to confirm it has been returned without any new damage and with the correct amount of fuel. If you have to return it out of office hours, then it is good practice to take a picture of the fuel gauge and photos of the car if there is no-one around to inspect it.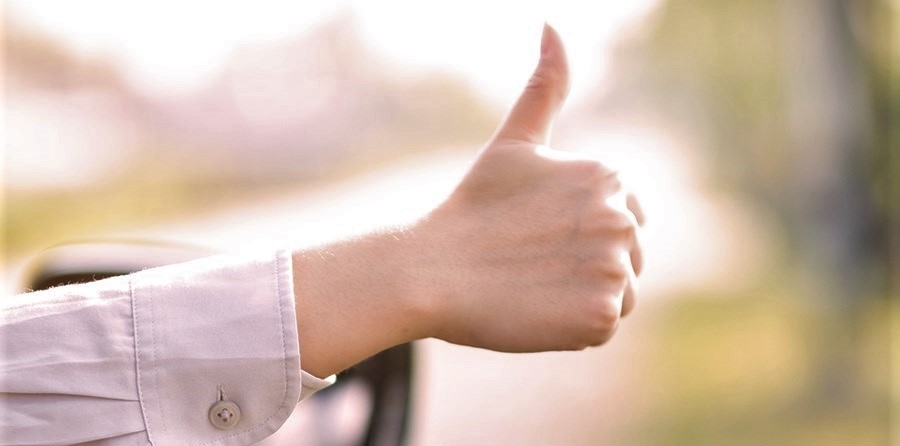 ---
Can You Rent a Car in Gran Canaria at 18?
Yes you can, however you usually need to pay an additional fee or surcharge. Also you need to have your car licence for a year, which needs to be free of endorsements etc, and you need to have the credit card in the drivers name. Like anything it depends on the company you choose to hire your car from.
Can I extend my Car Hire Contract?
Yes but you will have to call the office as soon as you know you need to extend the hire period. The staff will then advise if this is possible depending on availability and rates to extend the hire period. Remember though that when you try to extend the contract, it will be viewed as a new booking, so the price with usually be at a different rate from when you originally booked your car.