Home » Low-Cost Car Hire »
Credit Card and Car Hire at Gran Canaria Airport

When looking to hire a car with any of the major companies at Gran Canaria Airport it is so much easier if you have a credit card. If you do not have a credit card, the other option is a debit card. (see what is involved when using a debit card below).
A credit card gives the company so much for protection if something happens to their car, and so makes the whole process quite simple and less time consuming.
Remember though, you will need the physical card with you in the drivers name when you expect to collect the hire car at the car rental desk.
They may except a credit card in the name of one of the party you are travelling with, but to avoid disappointment check the companies terms and conditions beforehand. But again, we would always recommend the driver takes a credit card in their name.
It is important to ensure you have sufficient funds on your credit card as the car rental company at the airport will retain the credit card details to hold a deposit in case of damage etc. This is usual practice with all car hire companies on the Island. They will not take out the monies from your account but it will affect the credit limit on your card. So if you do plan to spend on your card you need to take this in to consideration and allow for the deposit on hold.
Credit Card payment…in a nutshell.
Much more choice in what car to hire and choice of rental agencies at Gran Canaria Airport!
Using a credit card is fast and less hassle!
Name on the credit card should be the name of the driver.
Make sure you have sufficient funds in your account
Use the search box on this page to locate the best deals for Gran Canaria.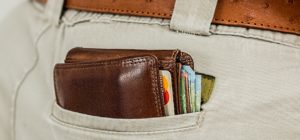 Debit Card Car Hire at Gran Canaria Airport
Is hiring a car with a debit card possible in Gran Canaria Airport? This is a question we often get asked and so is on peoples minds in general. Some people just do not have a credit card but have a debit card.
The answer is YES but only a selection of car rental suppliers allow you to book using a debit card. So straight away it limits your choice. From an agencies point of view, it is more risky for them to use your debit card as it doesn't give them the same level of protection that a credit card gives them. That is why if they do accept debit cards they usually insist you take out extra insurance.
They will usually take a hold of a certain amount of money in your current account as a security deposit and this will be returned back to you but this can take a number of weeks after you return from holiday. So make sure you have sufficient funds in your account to cover their 'excess payment'
They may also even do a credit check on you, which could damage your credit score. This can take time so you need to allow for this if they insist.
Read the T&C's
Also we encourage you to read through the company policy for use of a debit card if they do allow this option. For example make sure that your debit card is a VISA debit or MASTERCARD debit card that has the visa logo and has raised numbers, and is embossed on the back.
Remember, payment terms and conditions vary from time to time so be sure that you read the latest conditions of the rental before booking anything! Remember also that not all agencies have the same terms in each location so make sure you know what is current and applicable to your situation.
Debit Card payment…in a nutshell.
Even if it is definately feasible, it does tend to be more complicated and more time consuming!
Most will only accept cards from major providers like Visa or MasterCard.
Some companies will perform a credit check to identify whether you are too great a risk.
Expect to pay a fairly large security deposit.
Limited choice in choice of companies allowing use of a debit card, bur limted choice on the vehicle to rent.
For more information on car rental use our Car Hire guide page.